Keep Calm & Relax
Saturday, November 01, 2014
TAKING CARE OF CHEMICALLY-TREATED HAIR
Relaxed hair is here to stay. A lot of you have it but seemingly reach a point of stagnation when it comes to health and length due to improper care methods. Though it's easier to handle; chemically treated hair still requires maintenance(much like natural hair) . Maintaining relaxed hair correctly can grow it long and healthy.
Here are a few tips to help you on your hair journey.
1. You use too much heat... Incorrectly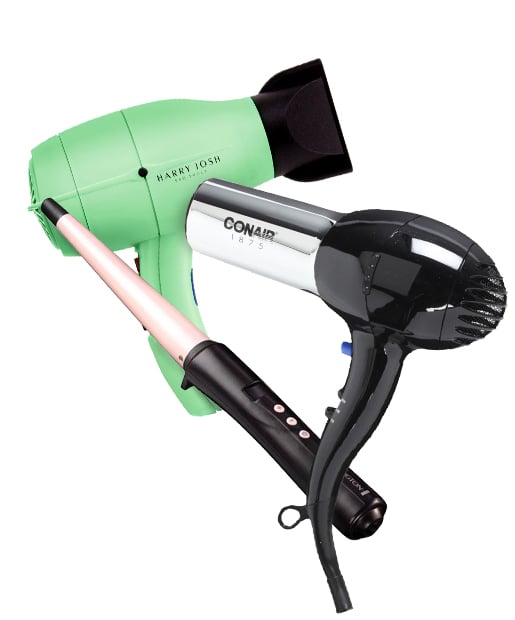 Aim to reduce the amount of direct heat used on your hair from straighteners, curling irons and blowdryers. Replace direct heat with indirect heat from a hood dryer or use rollers to get a smooth style. Try no heat styling methods such as air-drying, bantu knots and twist/braid outs. Get acquainted with flexi-rods and wrapping your hair. If you have to use straighteners select the lowest setting or use a blow dryer on the coolest setting cool. Blow dry gently on a cool setting from root to tip. Don't blow your hair all over the place.
2. You don't wash and deep condition well or often enough
Relaxed hair is extremely dry and prone to breakage. Use deep moisturising conditioners or oil treatments weekly to boost moisture.You also need to wash your fortnightly and clarify it to remove hard-to-shift grease and dirt. Go for sulphate free shampoos and conditioners - yep, just like the naturalistas. A clean, healthy scalp encourages hair growth because your follicles aren't clogged.
Deep conditioning is highly effective for retaining length and moisture. Take time to look for deep conditioners and hair masks or make your own. Hot oil treatments or overnight conditioning with oils is a great way to maintain the moisture levels in your hair.
Protein treatments are crucial for chemically altered hair. Relaxer alters hair's natural protein structure. If your hair feels particularly stretchy or limp use a protein conditioner once a month to add strength and body, otherwise it will break.
Leave-in conditioners help to soften, smoothe and repair hair shaft damage it by smoothing over nicks and cracks in the hair shaft. You can use these daily.
3. You Overprocess Your Tresses
Only use relaxer on new growth. Applying relaxer to already-relaxed ends will thin your hair out and leave it limp. Instruct your hair stylist to concentrate only on the new growth and to be careful with the fine hair on your nape and temples. Stretch out your relaxer by wearing protective styles if your roots are beginning to show new growth. Instead of getting a retouch every 6 weeks, begin by waiting for 8 weeks then try 10 to 12 weeks. Don't reach for relaxer every time your comb meets resistance.
4. You Don't Get Your Ends Trimmed
How well you take care of your hair will determine how often you need a trim or dusting. The ends of your hair are the oldest and most fragile part of your hair so be mindful of split raggedy ends. If you ignore them, the splits will travel all the way up the hair shaft causing noticeable damage.
6. You Don't Wrap Your Hair Before Bed
Wrap hair your at night to retain smoothness and moisture. Friction from pillows leads to split ends and breakage unless you use satin or silk pillowcases.
7. You manipulate it too much
Excess combing and brushing can weaken the ha
ir shaft over time, causing excessive shedding. Switch up your styles but don't overdo it and keep your fingers out of your hair. You're transferring dirt to your locks and that dry hand friction causes breakage. Leave it alone.

8. You Slap On Products And Expect A Miracle
Think of hair lotions and oils as you would fertiliser. The aim is to keep your scalp healthy, in order to promote healthy hair growth. You really have to work it in with massage act
ion. Drowning your scalp in lotions and potions will only serve to smother your scalp in gunk. Use a leave-in conditioner every other day to ensure your hair gets daily moisture.
9. You Don't Stick to One Line of Products
If you use one relaxer, stick with that one. Read the label and choose the one for your hair type. Regular, coarse and so forth. Just because relaxer A worked for your friend, doesn't mean it'll work for you. Try the products that come in that relaxer range. If you really must change your relaxer; give your hair a break before abandoning ship. Overlapping relaxers can cause the chemicals to break down hair faster than it should and cause serious hair loss. Get professional licensed advice before switching.
10. Water Isn't Really Your Thing
I don't even have to explain this at length because you all know the drill. Drink more water. No amount of hair vitamins will ever replace being hydrated. Your diet is also a key ingredient on reaching your hair goals.
11.Everyone But A Professional Relaxes Your Hair
You are dealing with chemicals here. Maybe you haven't had any problems with your aunt, friend, sister, mom or random person doing it but seriously; you're tempting fate. Read the labels, follow them to the letter and please get professional LICENSED attention for your locks.
Good luck on your hair journey. Remember your hair can and will grow healthy if you make an effort.